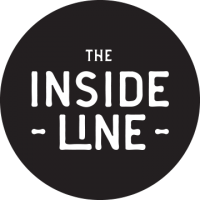 Bike Finder
Our shop has curated a selection of mountain bikes that we believe in. Our brands align with our outlook on riding, each bringing their own riding characteristics.
Bike Finder
Ride Experience
Wheels size
Budget
Frame Material
Ride Experience
What types of trails would you like to explore?
Trail bikes won't hold you back on the climbs or the descents. These bikes tend to have a good balance of abilities and are great for those getting into the sport.
Enduro bikes are designed to descend the toughest of trails at high speeds yet still give you the ability to climb up to the peak.
Downhill bikes will take you to the steepest and chunkiest trails around. These are for the folks who're taking a chairlift or shuttling laps.
Dirt Jumpers are bikes oriented around jumping and pump tracks.
Wheel Size
29" wheels are the fastest rolling wheels and have taken over as the golden standard.
27.5" is now considered the playful wheel size as they're a bit easier to maneuver. They're also enjoyed by riders with a shorter inseam.
MX refers to a 29" wheel in the front and a 27.5" wheel in the back. MX is also referred to as a mullet wheelset. Business in the front and party in the back. Better roll over ability of the 29er in the front and the mobility of the 27.5 in the back.
26" and 24" wheeled bikes are found on dirt jumpers as well as kids bikes.
Budget
Low will get you everything you need to have fun on the trails. You can still expect good stopping power, plush suspension and reliable shifting.
Medium is the work horse build, expect mid to high-end components with parts that can be set up to your preference.
High is the crème de la crème. Premium, reliable and tune-able. For those that want to get their bike dialed in for their exact riding style.
Frame Material
Carbon frames tend to be stiff, strong and light. Made by hand-laying weaved carbon sheets into molds, carbon frames can be made into a multitude of shapes and designs while maintaining stiffness and strength.
Aluminum frames meet a middle ground of stiff and strong while keeping prices low. Aluminum remains the most commonly used bike material with good reason.
Steel frames have fantastic trail feel, due to the damping properties of the material. Steel sacrifices a bit of weight for a more comfortable ride.
Titanium frames are a rarity. Titanium is a beautiful metal used in small production runs due to its cost. While the prices might be high, the material is incredibly light and strong!
Making Your Bike Purchase Special
If you have any questions about choosing a bike, don't hesitate to contact our team of professionals to help guide you through the processes. We will reach out to you after the purchase to find the optimal set up for your riding style and weight.
Your cart — 0
You cart is currently empty